Cheney, Rothschild, and Murdoch to Drill for Oil in Syria, Violating International Law
DjPe5h
Mon, 01/11/2016 - 14:19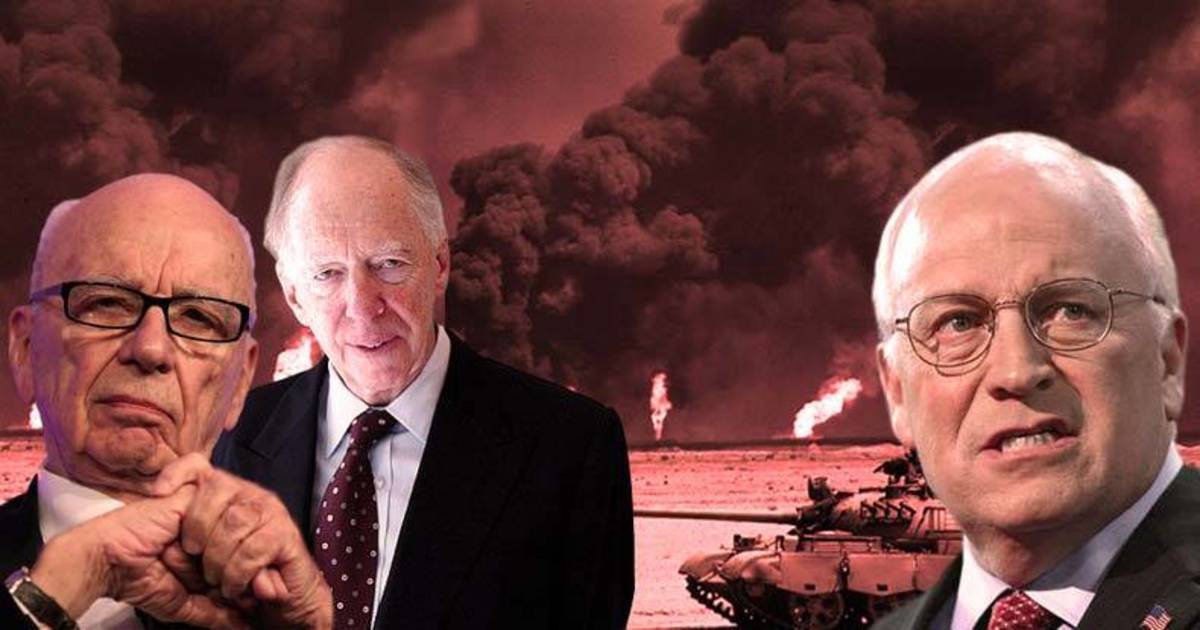 While Syria is torn apart by the warring of U.S. imperialists and Islamic fundamentalists—leaving its children to die of starvation—another country plans to take advantage of the chaos by stealing resources from Syria's southern region. The theft will be carried out by the most notorious pushers of military hegemony, and they don't care that it violates international law.
Genie Energy is an American-based oil and gas company with major investors and advisors comprising a who's who list of war profiteers—Dick Cheney, Rupert Murdoch, Lord Jacob Rothschild, and James Woolsey. The president of their Israeli subsidiary is Efraim "Effi" Eitam, an Israeli military commander who called for expelling the "cancer" of Arabs from Israel.
Together, these warmongers and would-be ethnic cleansers will soon be drilling into a vast oil and gas reserve located in the Syrian territory occupied by Israel since 1967, known as Golan Heights. The move would be in clear violation of international law, specifically the Annex to the Fourth Geneva Convention.
Israeli authorities granted Genie Energy's subsidiary, Afek Oil and Gas, exclusive petroleum exploration rights in a 153-square-mile region in Golan Heights. In 2015, above-ground geophysical tests discovered the presence of oil and natural gas reserves that could make Israel energy self-sufficient. Afek has already drilled three exploratory wells.
http://thefreethoughtproject.com/cheney-murdoch-rothschild-drill-oil-res...
What is the category of this post? (choose up to 2):