TGR - The Great Reset - The 4th Industrial Revolution is the Beast System
         The Magic Virus That Solves All The Globalist Problems
There are 2 pages for this blog post
Started November 2020
TGR - The Great Reset - The 4th Industrial Revolution Research Post
http://www.acalltopaul.com/node/21638
It has been obvious for some time that the Covid-19 Crisis is a manufactured Scamdemic. Covid-1984 Medical Tyranny, a global psychological and social engineering operation at the highest level. 
The Scamdemic was used as the catalysts and justification to usher in TGR, The Great Reset, or controlled economic collapse and reset.  See the post here that shows that this was planned as far back as 1988 or further to start in 2018, only a couple of years behind. They had to wait till the technology was ready.
This new economy AKA "The New Normal",  "Make Back Better", the 4th Industrial Revolution, Green New Deal, Digital, Financial Control Grid, or what I call THE BEAST SYSTEM.
"This agenda is an attempted global capitalist coup on a scale never before imagined. It is a bid by an ultra-wealthy elite to take total control over every aspect of our world, our lives and our bodies."
Covid-19 research has outgrown the original covid awareness and research purpose. The new focus, Big Picture, is on TGR and this new research post has been started. This post will overlap with Covid information but primarily focus on TGR.  Here is the original Covid-1984 Scamdemic: A Global PsyOp - Research Post 
http://www.acalltopaul.com/node/19539
Do your own research and form your own conclusions.
In Liberty,
_______________________________________________________________________
  Social Engineering
Hegelian Dialectic : PROBLEM - REACTION - SOLUTION
They create the problem, we react as they fear us into their solution. We give up more of our Liberties, they take more control.
________________________________________________________________________
MUST READ: Elite Transnational Fascism
This important article by Ullrich Mies from the German-language Rubikon site, in the form of a "raw" translation via Alison Blunt and deepl.com
Since March 2020, the form of rule that has been systematically unfolding since the fall of the Berlin Wall in 1989/1990 has been fully in evidence: A transnationally operating oligarchic caste has taken over rule in the Western "democracies".........
Their new means of rule is a health dictatorship based on infection regimes that can be activated at any time. Today Covid-19, tomorrow rhinoviruses, the day after tomorrow perhaps malaria or a "biological warfare" attack.
A propagandistic masterpiece unprecedented in the history of mankind
Continue reading at Winter Oak :
https://winteroak.org.uk/2020/11/12/elite-transnational-fascism/
_________________________________________________________________________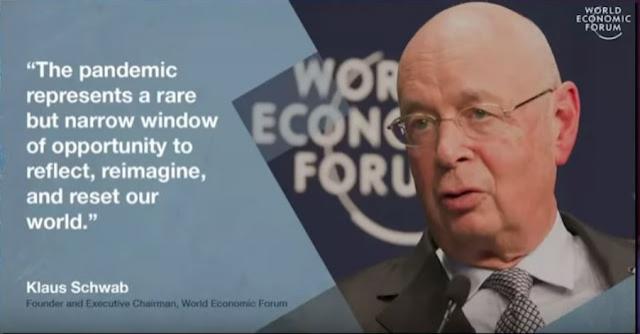 ________________________________________________________________
https://tessa.substack.com/p/great-reset-dummies
                       NEW POST ARE LISTED BELOW
What is the category of this post? (choose up to 2):