Israeli Company Wants To Play Music Inside Your Head With Directed Sound Technology Without Headphones
Conspiracy Theorists be like, "Who is the crazy one now?"  They have been working on this technology for over 20 years. Should we be concerned about 5G? Nah, it's just a conspiracy, right?  Truth Steam Media made a great video on this technology years ago. I'll see if I can find if. See also article in this post.
________________________________________________________
A new technology called "sound beaming" developed by Noveto Systems allows listeners to hear music or sound without wearing headphones.
Although the technology is being heralded as "new," it's anything but new; Noveto is simply the first to launch the technology in a consumer sense and their SoundBeamer 1.0 desktop device will be the first branded product. However, the technology before being called "sound beaming" is known as "microwave hearing," which is documented with a former unclassified document from the U.S. Army Intelligence and Security Command received via a Freedom of  Information Act (FOIA) request back in 2006 entitled "Bioeffects of Selected Nonlethal Weapons."
The document is dated 1998, more than 20 years ago. One of the main topics regards the effects of "radio frequency directed energy." The document discusses the "incapacitating effect" of "microwave hearing:"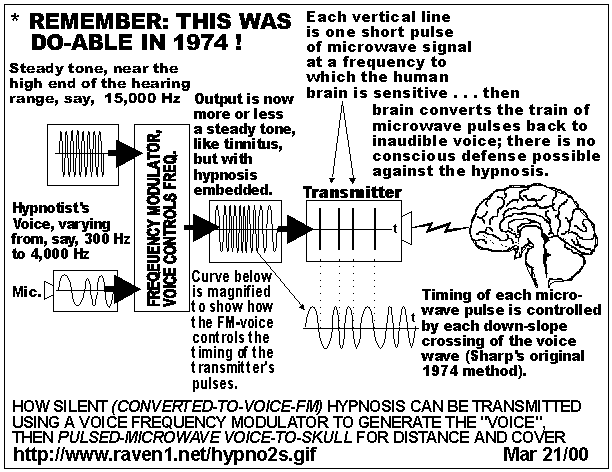 Read Full Article Here: https://www.activistpost.com/2020/11/israeli-company-wants-to-play-music...
What is the category of this post? (choose up to 2):